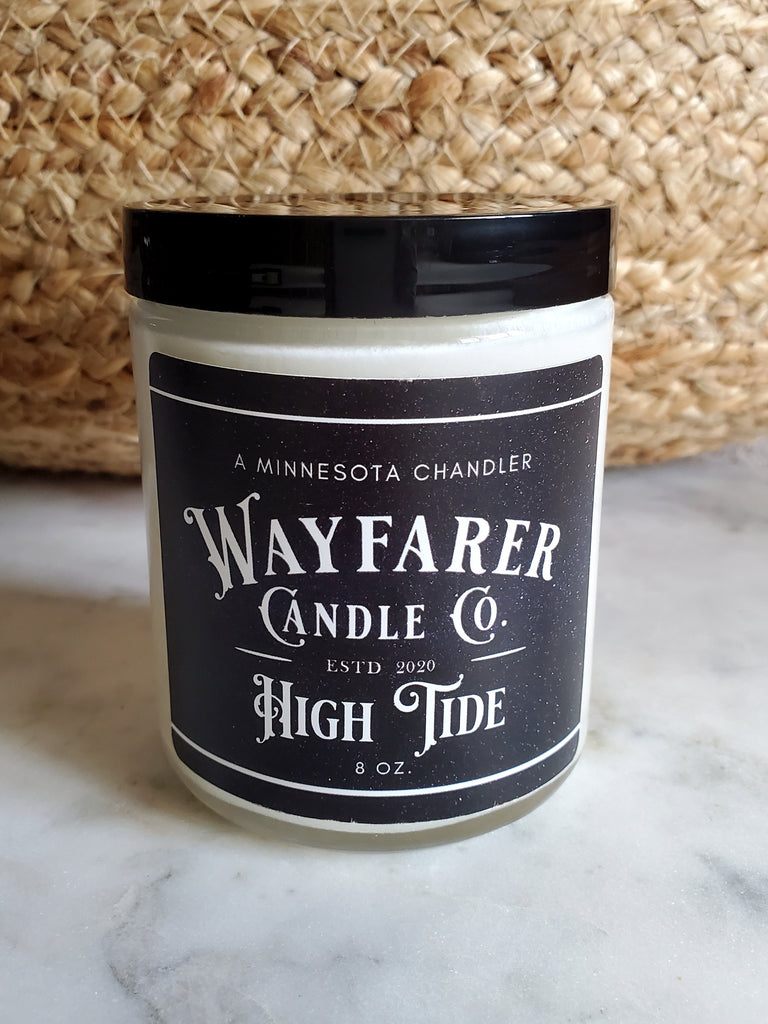 Wayfarer Candle Co 8oz Candles
Details
Scent Descriptions:
Café Vanilla: The scent of walking into a coffee shop; rich in roasted coffee beans with a hint of vanilla.
Equator: For the citrus lover, bright, crisp and fresh.
High Tide: The perfect beach day scent; fresh and clean. A reminder of days in the sun and toes in the sand.
Stargazing: A great scent for relaxation; sandalwood and vanilla with warm undertones.
Apple Orchard: The classic scent of apple, fallen leaves and a hint of cinnamon. This scent is a warm and cozy classic.